Welcome to Hotel OLDINN
The story starts here ...
On the banks of the Vltava river, beneath a magnificent 13th-century castle, lies Český Krumlov - a UNESCO World Heritage Site. This beautiful South Bohemian medieval town retains a fairytale-like atmosphere of olden days. In the very heart of this town, directly on the main town square is where you find Hotel OLDINN.
Discover the charm and splendor of the Hotel OLDINN nestled in the heart of Krumlov's old town square. The OLDINN has recently been refurbished with all the modern comforts, while paying homage to its architectural heritage. OLDINN caters to sophisticated travelers seeking authentic local experiences and relaxing atmosphere to recharge. You can count on us to deliver quality, remarkable local experiences, and service with a smile.
Explore the stunning cultural heritage, revel in the picturesque landscapes and let the stories of old stories take you back in time.
Rafined rooms with exquisite design
Each of our rooms are designed to tell their own stories, through elegance and luxury. Swathes of natural sunlight and an attention to details creates a pleasing ambience. From the scenic surrounding to our knowledgably and friendly hotel staff, here you will feel at home.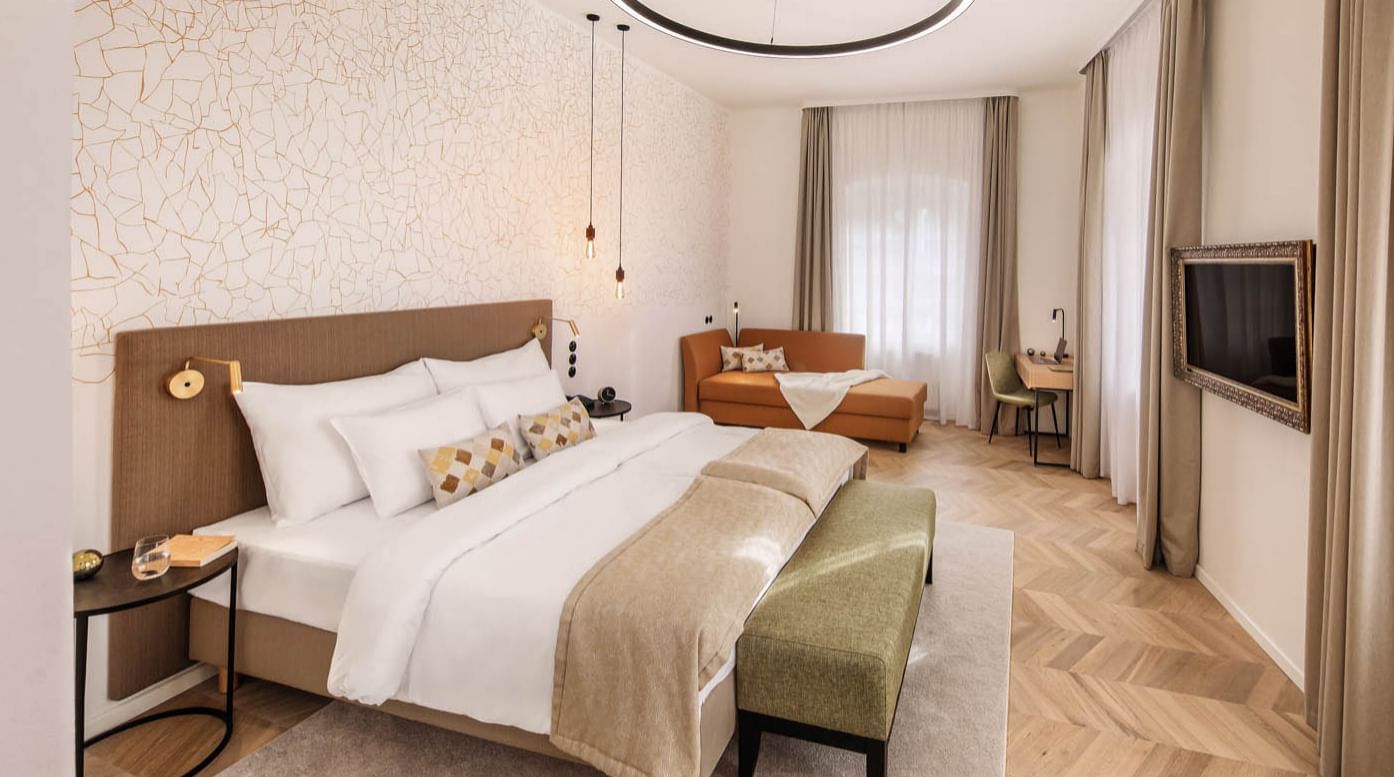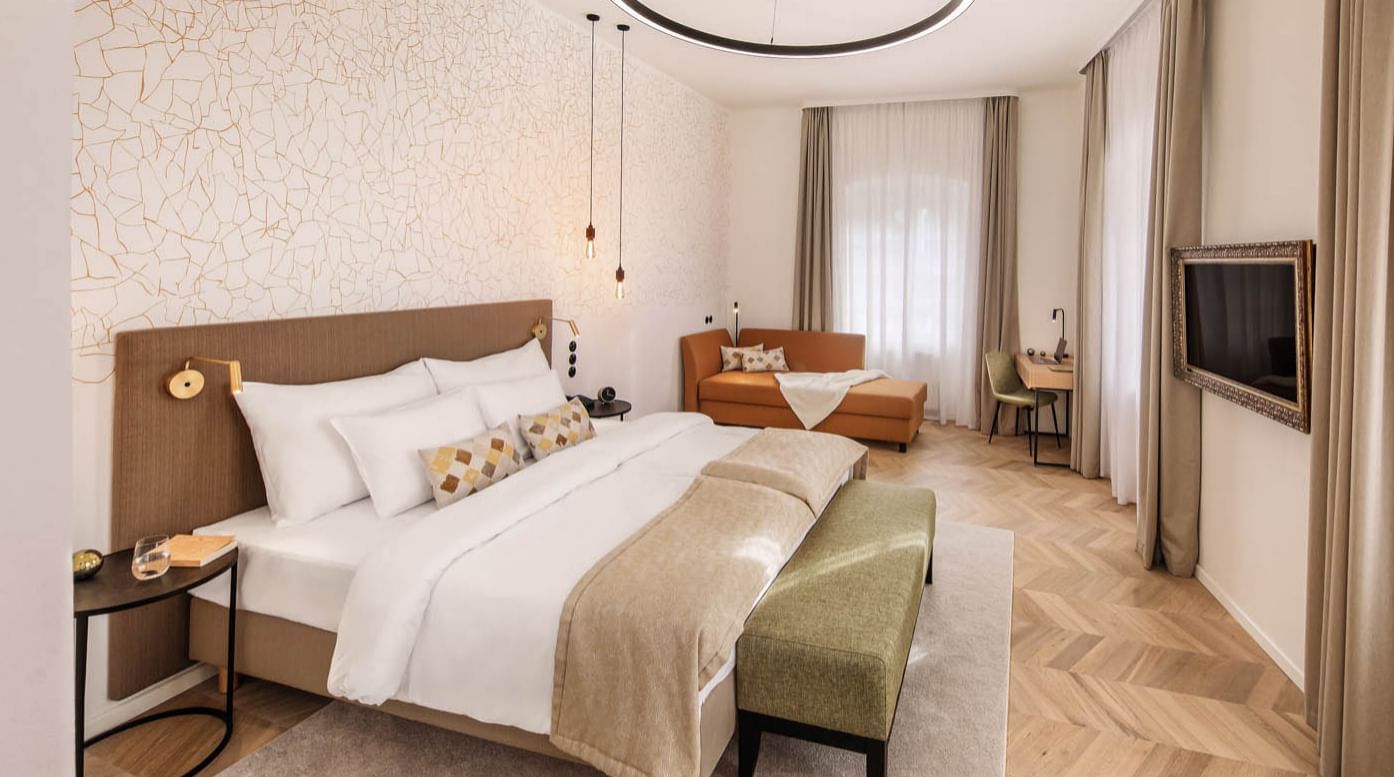 Rafined rooms with exquisite design
Approx. 25-30 m2 - 1 king size double bed - Shower and more ...
Best deals and packages in Český Krumlov
Our special deals and packages change regularly and offer exciting opportunities to help you get the most out of your stay in the best hotel in Český Krumlov. Book now and experience the magnificent town of Český Krumlov.
Discover extraordinary town of Český Krumlov
Fairy-tale, picturesque, charming – this often describes Český Krumlov… and rightly so.